In order to create a new site, you need to have your personal account on montaigne. You can create account by signing in using your Apple ID. Once you are logged in do following steps:
Create new site using page.
Create new folder in your Apple Notes with the same name as your Montaigne site. Eg "example.montaigne.io".
In Apple Notes click "Share Folder" button on your new folder.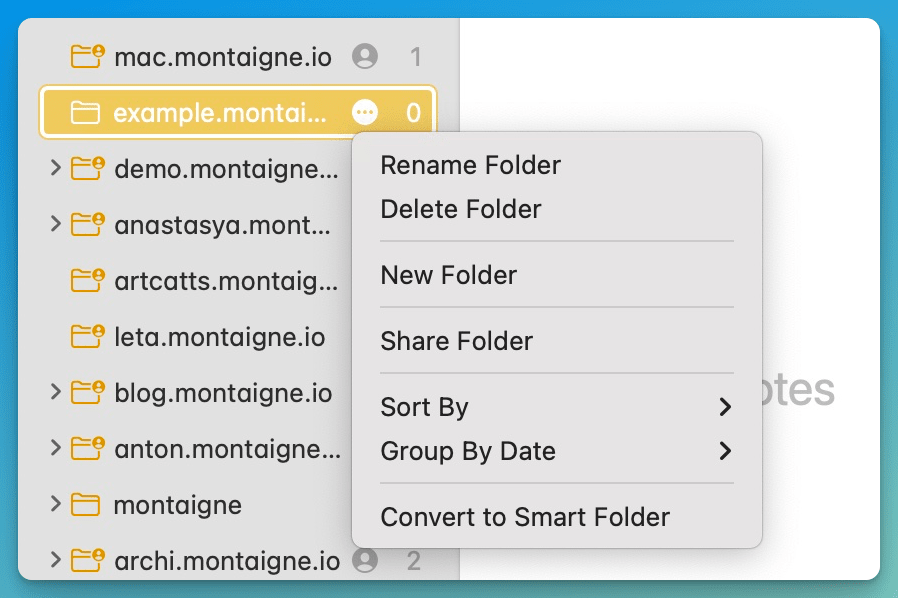 Click "Invite with Link" option.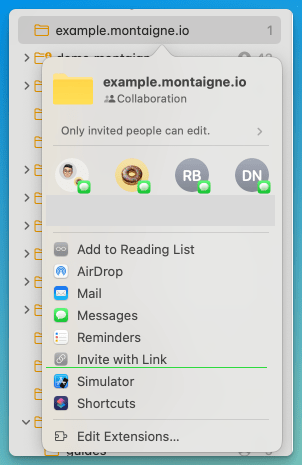 Add "share@montaigne.io" email to the list and click "Copy Link".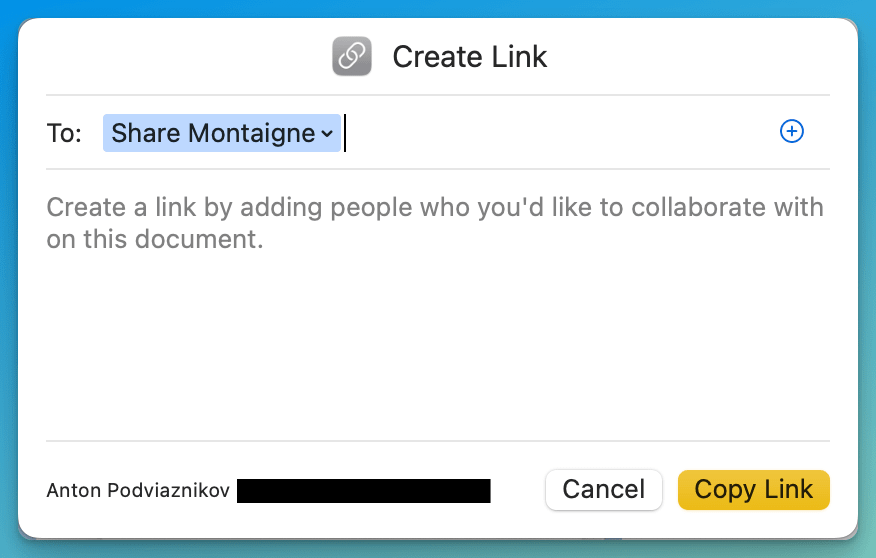 Note, the link should be copied to your clipboard. If it is, you can go back to Montaigne and paste the link in the box and click "Save".

However, if it wasn't copied to your clipboard or if you overwrote it, you'll need to do the following to get the link. Right click on the folder, and click "Manage Shared Folder"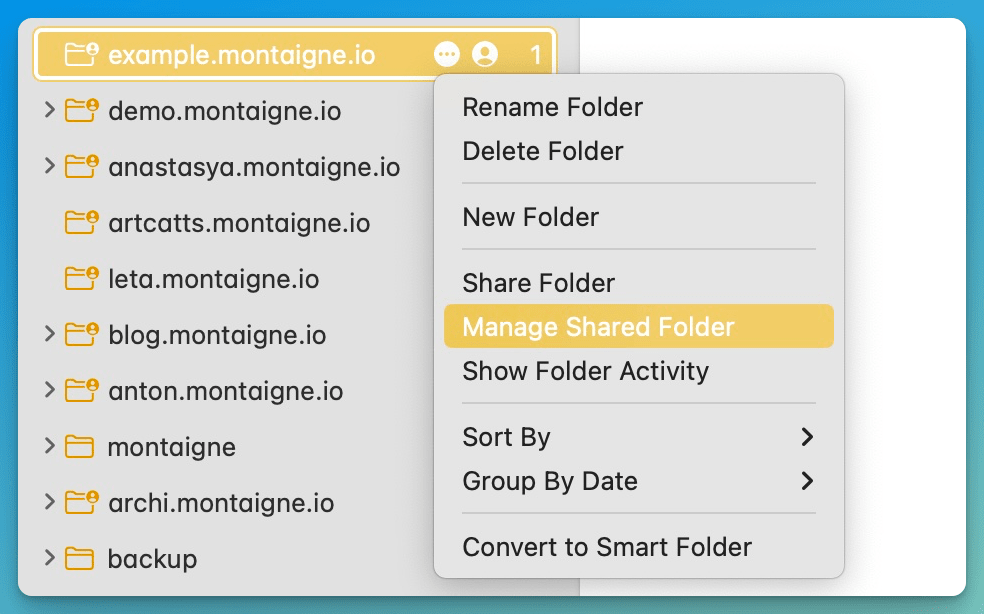 Ensure Permissions are set to "can view only" and then click on "Copy Link" and then "Done".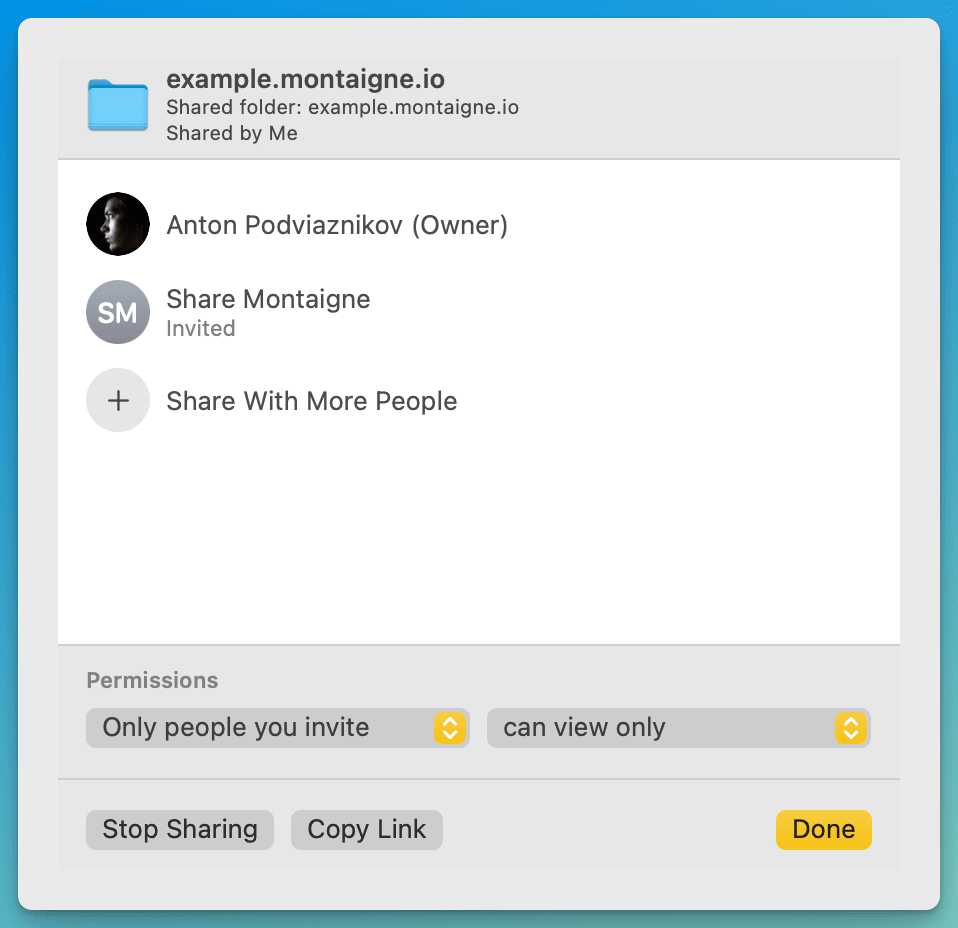 Go back to Montaigne and paste the link in the below box.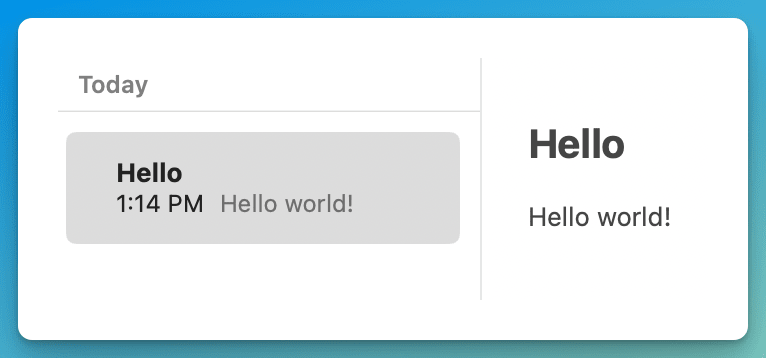 Give it 30 seconds and you will see it live on your own domain.