If you want to disable default navigation on the homepage and have default home page displayed you need:
Create note called "index" - this will be your home page.
Create metadata property "showChildren" and set it to "no".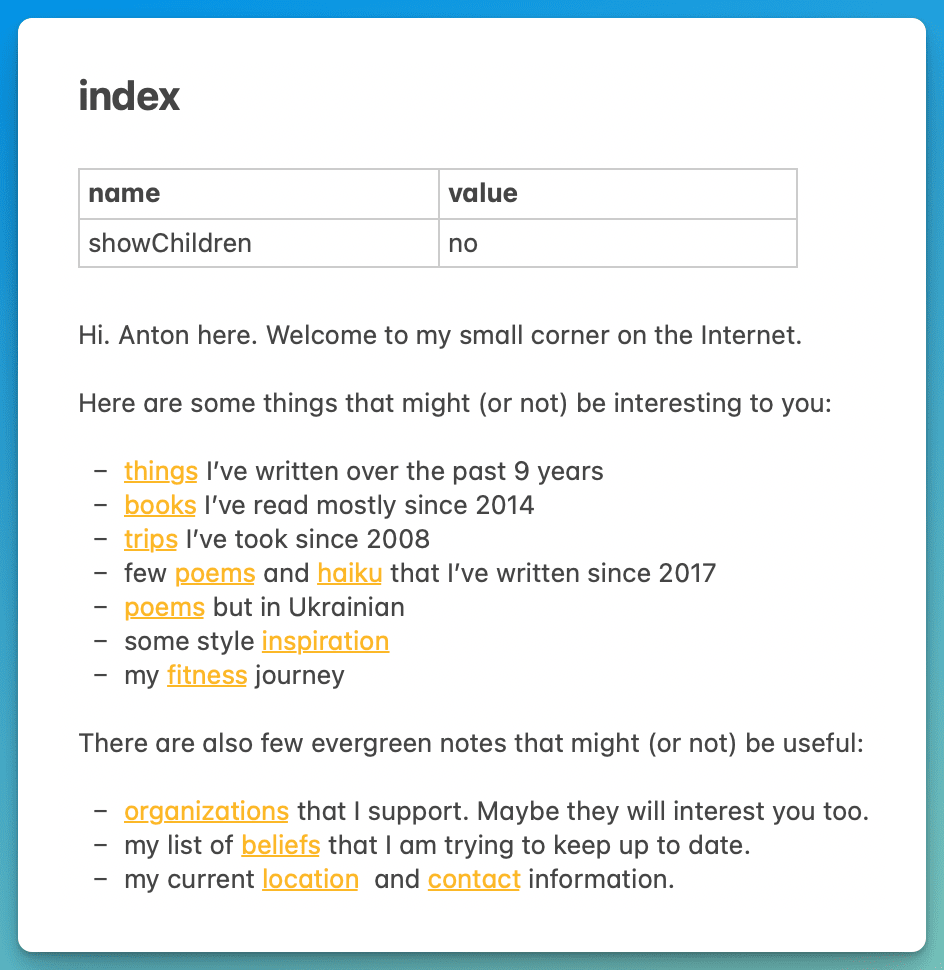 You can check docs on metadata for more details. Also please check page on navigation customization.